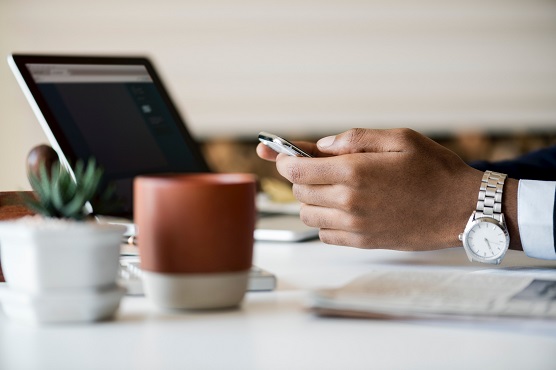 4 Easy Ways to Win at Local Mobile SEO in 2018
Did you know that over 50% of searches take place on mobile devices, with experts everywhere emphasizing the importance of mobile SEO? That's right — and with at least 93% of Google searches having local intent, combining local SEO and mobile SEO is a no-brainer.
Luckily, it's not hard to get ahead of the competition when it comes to local mobile SEO – try these four simple but impactful tactics.
1. Create a Google My Business Page
A Google My Business Page is a free listing which usually appears at the top of search results when a customer searches for your business. It's an extremely valuable way to attract customers without spending a penny, and it helps to legitimize your business — especially if you're new. For these reasons, optimizing your listing is a worthwhile endeavor. Provide as comprehensive information as possible, and include photos, user reviews, service menus, and Posts!
2. Make Sure Your Site is 100% Mobile-Friendly
In 2018, Google plans to penalize sites which load too slowly on mobile. While your site might work perfectly on desktop, there's a risk that it's difficult to access or navigate on mobile devices.
Experiment with accessing your site on a range of different devices and look out for issues like slow loading times, incorrect formatting, or difficult navigation. Try testing whether Google deems your website Mobile-Friendly and testing your website speed. If you encounter issues, get in touch with a professional who can help optimize the site for mobile.
3. Target Location-Specific Keywords
It's been found that found that 72 percent of consumers who searched for local info on a smartphone visited stores within five miles of home, so it's smart to make your terms as targeted as possible.
For example, a site that's optimized for keywords like, 'Mexican restaurant in Texas' will perform much better than one that's simply optimized for 'Mexican restaurant.' To help better target and orient your content to local clients and customers, you might write an article titled, 'Best Mexican Food in Texas,' with the keyword, 'Mexican food in Texas' and similar keywords incorporated throughout, to attract users searching for this term. What kind of keywords are you currently targeting?
4. Add Your Site to Online Directories
Google will place a high value on web pages that are linked to from other credible, authoritative websites. Web pages with such "backlinks" often rank higher than website with no such backlinks. But while getting backlinks to your site is an essential part of SEO, it can be time-consuming and difficult. Adding your site to relevant local directories, like Yelp, Whitepages, and Yellowbook, is one of the easiest ways to getting backlinks, and it also helps local customers find your business.
Using professional directories, niche-specific directories can also be valuable, as it helps you target customers looking for the exact service you provide and helps Google associate your business with authoritative industry sources.
If you don't have time to create listings yourself, consider hiring a marketing professional to help. They'll know how to choose the most suitable impactful directories for your specific business and location, and optimize those listings for you.
Investing in local mobile SEO puts you streets ahead of the competition and means that you're prepared for the future of search. Take that first step yourself or get in touch with a marketing agency and start today.