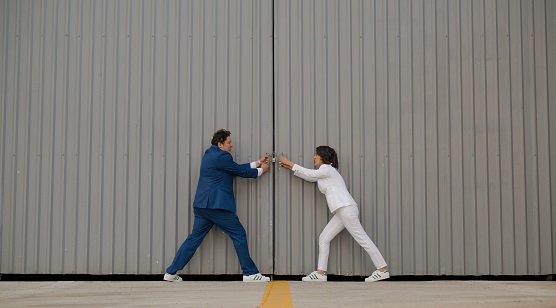 4 Tips for Improved Lead Conversion Rates on Business Websites
Business websites are essential for success, but many budding entrepreneurs feel this is just so they have their own "corner of the web." In reality, business websites should have the primary goal of meeting business objectives, primarily generating leads and customers or clients. These are a few ways of increasing conversion rates so that websites fulfill their important function: to grow business.
Make Website Mobile-Friendly
A website might look perfect on a desktop computer, but this doesn't necessarily carry over to smartphones or other mobile devices. However it's important websites do, as 61% of users will access the internet via mobile device (61% of users access the internet access) by the end of 2018. If someone visits a website on their phone and it lacks functionality or is difficult to use, they'll likely just abandon the website altogether.
In addition, Google has implemented standards that essentially penalize web pages for not being mobile-friendly. This will affect search engine ranking, so even fewer people will even see these sites. Ensuring your website is accessible to most users however they access your site has a huge impact on how many users you can convert from visitors into actual clients. Luckily, Google has an online tool that checks a website's mobile functionality.
Send Pay-Per-Click Ads to Dedicated Landing Pages
Visitors from paid pay-per-click ads, whether from Google AdWords or FaceBook ads, will be more likely to convert into actual leads or clients if they are directed to a dedicated landing page that speaks to the offer and content of the paid ad. Having a dedicated landing page allows businesses to focus their marketing message on exactly what the individual was searching for. And because PPC visitors are 50 percent more likely than organic visitors to make a purchase, it's worth considering for paid advertisers.
Embed Reviews on Website
With a little bit of coding knowledge or the right website tools, it's possible to embed positive reviews directly on a webpage. Studies show that social proof like positive reviews have a positive impact on and lead to higher website conversion rates. This is because 84 percent of consumers trust online reviews just as much as recommendations from friends and family.
Offer Value on the Website
When someone visits a website, they are ultimately looking for value and a solution to a specific problem. Businesses that provide helpful information such as blogs, white papers, and videos can help demonstrate their expertise, instill trust and credibility, and move visitors farther down the sales funnel and closer to conversion.
There are in fact a multitude of ways to help improve the conversion rate of a business website. If starting with just these simple tactics can increase conversion rates by 20 to 50% or even more, imagine what that could do for your business. Consulting a conversion rate optimization service can mean all the difference between good results and fantastic results.
Ready to increase your website lead conversion rates? Contact us today to learn how!