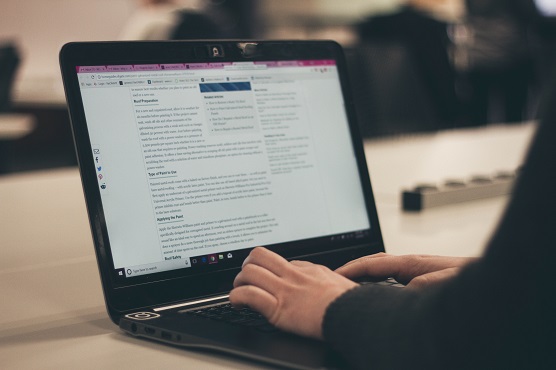 5 Simple Ways to Incorporate SEO Tactics into Your Blog Posts
Whether writing business blog posts with the intent of boosting sales or improving brand awareness, businesses want their carefully crafted content to reach the masses. According to a number of recent studies, however, one of the biggest dilemmas in the world of business blogging is fairly simple; they are infrequently updated and as many as 65 percent are abandoned all together. As up-to-date content is crucial when it comes to search engine algorithms, posting regularly is a first step toward ensuring this important SEO ranking factor is addressed. Pairing the following simple tips with regular posts can help dramatically increase a business website's exposure and Search Engine visibility and ranking, thereby bringing more targeted traffic:
1. Research Keywords
The keywords featured in blog content should always be relevant to the business blog's audience or industry. To determine which keywords are most effective, those who are writing content for business blogs should start by researching relevant keywords. This is the most fundamental step in the SEO process because targeting the correct keywords will draw in organic targeted traffic – an audience interested in the business's products – and targeting the wrong keywords may reach and attract an audience ill-suited for the business and its products or services. Tools like Google's AdWords Keyword Planner can help businesses research and find a great portfolio of targeted keywords.
2. Include Links
Including links to authoritative sources mentioned in blog posts is another essential tactic to employ. Not only is linking out used as a ranking signal which aids in building credibility with search engines, it may also encourage backlinks to your site. Backlinks are one of the most important ranking factors as they enhance the credibility of a business blog.
In addition to linking out to external sources and websites, linking to relevant internal pages from your blog posts help Google understand which of your content is important and helps users find additional information useful to them, thereby improving their user experience.
3. Use Social Media
From Facebook to Twitter, there are endless social media platforms and they are filled with approximately 40 percent of the world's population. Each of these social media users are potential blog readers. Social media posts are valuable to SEO strategies for a number of reasons, including spreading awareness and encouraging others to share links.
4. Optimize Images
Images are a great way to engage with readers, but they also add SEO value to a business blog. This is because search engines will also crawl information associated with each image and use the data gathered for indexing and ranking those images (and surrounding content). To maximize the SEO value of images, be sure to include relevant keywords in file names and in alt text (the text displayed when a mouse hovers over an image). Additionally, in many cases, reducing the size of images (without losing image quality) can help the blog page load faster and website speed is a factor that search engines consider when indexing and ranking websites. Reduced image sizes and a faster speed will also benefit readers, as research shows that 50 percent of consumers will abandon a page if it takes up to 3 seconds to load.
5. Optimize for Voice
Approximately 60.5 million people in the U.S. alone report using a voice activated assistant of some form at least once each month. To leverage and optimize for voice search, business blogs must incorporate more natural sounding keywords and phrases and use a conversational tone. This is because the terms and language that people use with voice search can be drastically different from those used in typical text searches.
As SEO is an ever-changing field, it can be difficult for business owners to stay on top of all of the latest practices. For the most up-to-date strategies and techniques in relation to improving a business blog's SEO, consider skilled SEO professionals today.