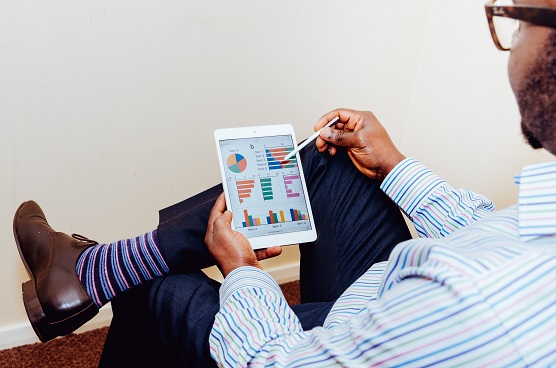 Local SEO Tips for Small to Medium Businesses
According to a consumer survey, 97 percent of people use online search to find businesses in their local area. More than half of all consumers search for local businesses online at least once a month, while 12 percent do it every day. Businesses that do not attempt to leverage local search rankings and traffic may end up losing out to their competitors. These five tips can help any small to medium-sized business improve its local SEO strategy.
Use Local Keywords
Local keywords are the key to leveraging and potentially dominating local search rankings. When someone searches for a local keyword, such as "florist Phoenix," Google will mostly return web pages that contain or speak to this search term above those that contain or speak to only a search term like "florist." Keywords that include the name of the nearest city also face less competition than more general keywords, which are targeted by businesses all over the world. Businesses can use a free tool like Google Keyword Planner to discover local keywords with low competition and high search volumes.
Create Fresh, Relevant, High-Quality Content
After deciding on a set of suitable keywords to target, the next step is to create content that contains and speaks to those keywords. Search engine algorithms scan the text on web pages to look for keywords, and their presence can determine how pages rank in search engine results. However, it is important not to simply fill the site with low-quality content that is stuffed with keywords; this kind of content leads to a high bounce rate, which can harm rankings. Always invest in creating high-quality content that is on-topic, addresses users' needs, and provides important or unique insights to human readers; don't simply regurgitate what is already out there. The most effective strategy is to create content that appeals to human readers as well as search engine algorithms. Write and blog about the business's most exciting news, whether that's a new product or an issue affecting the wider industry. Google typically prioritizes solid, fresh content over old dated content, so regularly updating and adding new content to a site can help it capture and retain high rankings.
Optimize URLs
Including keywords in URLs can also boost a webpage's search rank. While URLs are a minor ranking factor, there are other benefits to optimizing them: human searchers are more likely to open a page if it has an address that looks relevant to the topic of their search. When writing blog posts, be sure to change the default URL (which typically contains the date of the post) to a URL that includes keywords from the title of the post. For example, a URL like http://examplewebsite.com/2018-04-05/ is a less-good option than a keyword-rich URL such as http://examplewebsite.com/SEO-tips-small-business.
Add the Business to Local Listings Sites
Local listing sites can help small to medium businesses get noticed by interested users, as well as build their authority with Google. Google is more likely to rank sites with "authority" and credibility over sites with none-to-little authority. Set up profiles on Yelp and Google Places, as well as on any regional or city listing sites, and be sure to include a website link in your business profile. Local citations like these can go a long way in boosting your website's local SEO footprint, profile and program.
Ask for Reviews
According to a recent survey, 82 percent of people read online reviews before they visit local businesses. Negative reviews put off roughly 60 percent of consumers, while positive reviews can bring in more business. When customers have a good experience at a local business, it helps to let them know where they can leave a review online. Reviews promote business online and strengthen the backlinks from such sites.
Build a Social Network
Social media is a fantastic tool for local businesses to connect with consumers. Businesses that interact with their customers on Facebook and Twitter build strong relationships that can help them establish a loyal customer base. Some of the best ways to do this is to respond positively to customer comments, post regular photos and updates, and keep all information on social media profiles up to date. Social signals do not directly influence your organic search rankings, but there is a strong correlation between having strong social presence and high search ranking.
Whether a business executes these on their own or hires a professional SEO company, taken together, these tips can improve a company's online profile and drive more targeted traffic.