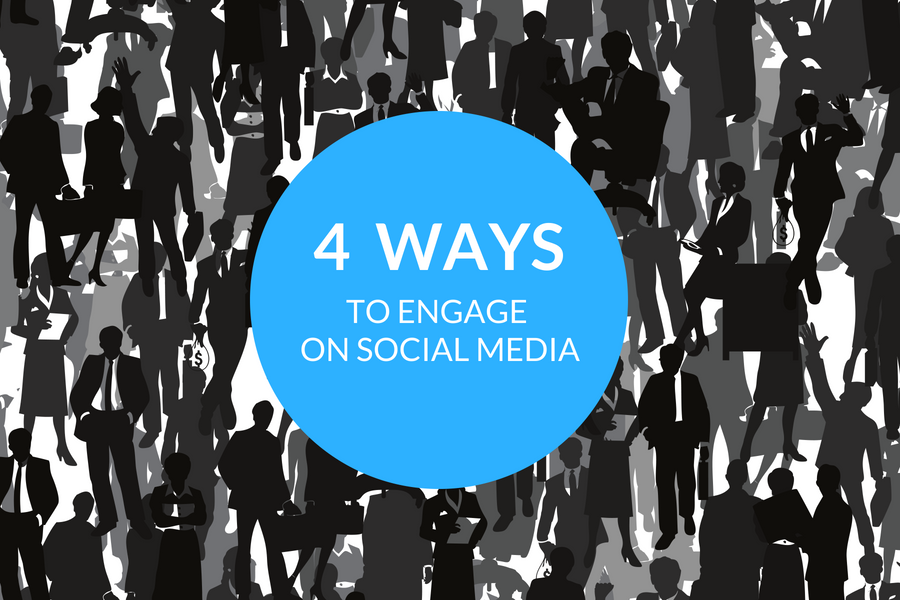 4 Ways to Build Engagement on Social Media
While it may be hard to believe, social media has been around for more than 12 years. It's not going anywhere. In fact, social media platforms are continuing to grow and change each year. If you're still puzzling over how to leverage popular sites to attract new customers, these four tips will help you get real results out of your investment of time and resources.
1. Get Greater Exposure through Storytelling
As the business economy continues to change in the 21st century, social media has become a platform where companies can go to engage, gather feedback and share their story.
Stories are at the heart of social media. They give users a way to relate to companies and the products and services they have to offer. Whether it's about a satisfied customer, state-of-the-art technology or an innovative solution to a common problem, a good story can give businesses a boost in terms of credibility, trust and visibility. When such stories and content are shared, it can lead to greater exposure. The more shares, the higher the chances of content going viral, drawing in exponentially higher rates of web traffic and brand awareness.
2. Choose Platforms that Boost Business
Never before has more content been available on social media. The trend of social networking is more prevalent than it has been in years past, and the number and variety of social media channels continue to grow every day.
It's tough for any business to keep up with social media marketing on every available platform. That's why it's important for companies to choose the platforms that work best for the content they have to offer and the audiences they want to connect with. Customer engagement and interactive posts are easily offered through Facebook. Frequent posts of news and product updates might work best on Twitter. A visual array of coupons and special offers might work best on Instagram. Interactive content can attract young customers on Snapchat, if a company has enough resources to optimize the platform.
Whatever platform you choose, make sure your content stands out from the noise, offering customers unique opportunities, perks, and most importantly, value.
3. Optimize Social Media Content for Better Performance
The popularity of social media translates to more opportunities for search engine optimization, especially when using social media for business. Social media and SEO, though vastly different, are interconnected marketing strategies. According to the Social Media Examiner, high numbers of followers or shares on social media can lead to better results in search engines for your business, and more searches can boost your social media channels in the rankings.
There are many different ways to improve SEO through social media, with just a few of those highlighted in this article. Encourage users to share external links to your website by posting them on social media or make a direct appeal in your posts asking social media users to share your content. You can also continue to grow your followers at a steady rate to see social media perform better in search results, or create content that carefully leverages keywords. No matter which option you choose, the tactics will lead to higher rankings when customers search for your company online,according to Forbes Magazine.
4. Take an Integrated Approach to Marketing
While some companies forego social media to focus on more traditional marketing strategies, social media is an integral component of any marketing plan.
Social media sites are often the first thing customers search for when they want to learn more about a business. If the company has offerings they can get behind, customers will turn into loyal followers, brand champions and company advocates – offering business marketers an energized and engaged audience, right at their fingertips.
The best approach is integrated marketing — a combination of social media and traditional advertising. Conventional methods are a good tactic, especially when they use social media to go the extra mile. Special offers, exclusives and featured events that are highlighted in traditional marketing can become lead magnets when the offers are shared again and again on social media. Attaching extra incentives, like coupons, free gifts or links to products and services can also bring more customers in.
Most important of all: Creative uses of social media not only build audience engagement and nurture customer relationships, but they can also impact the bottom line — converting leads on social media into paying and life-long customers.
Sources
http://www.socialmediaexaminer.com/5-unusual-tips-to-improve-your-seo-with-social-media/#
http://www.forbes.com/sites/rodgerdeanduncan/2014/01/04/tap-the-power-of-storytelling/#44e3cf8038cf
http://www.forbes.com/sites/drewhendricks/2014/04/03/how-to-convert-leads-with-social-media/#c6134ec336bc