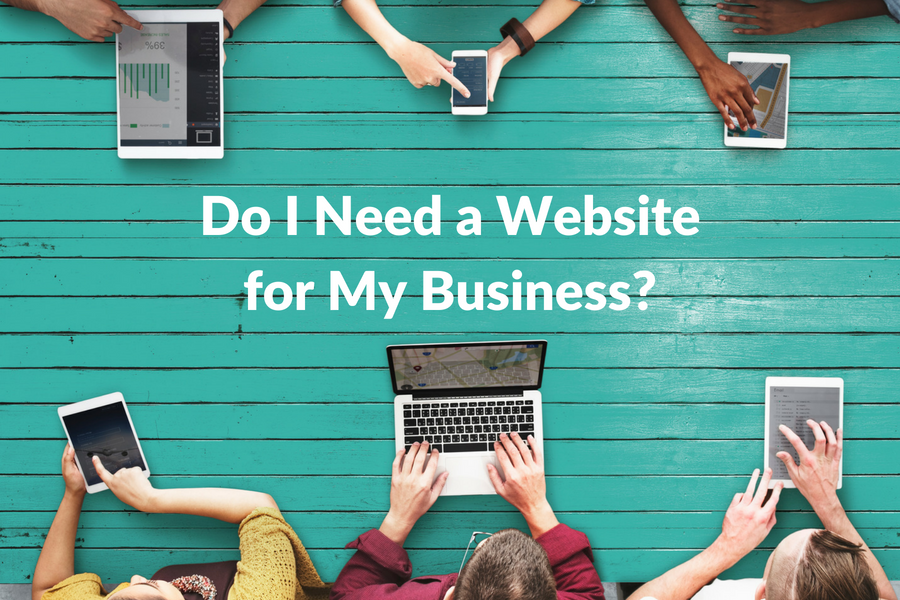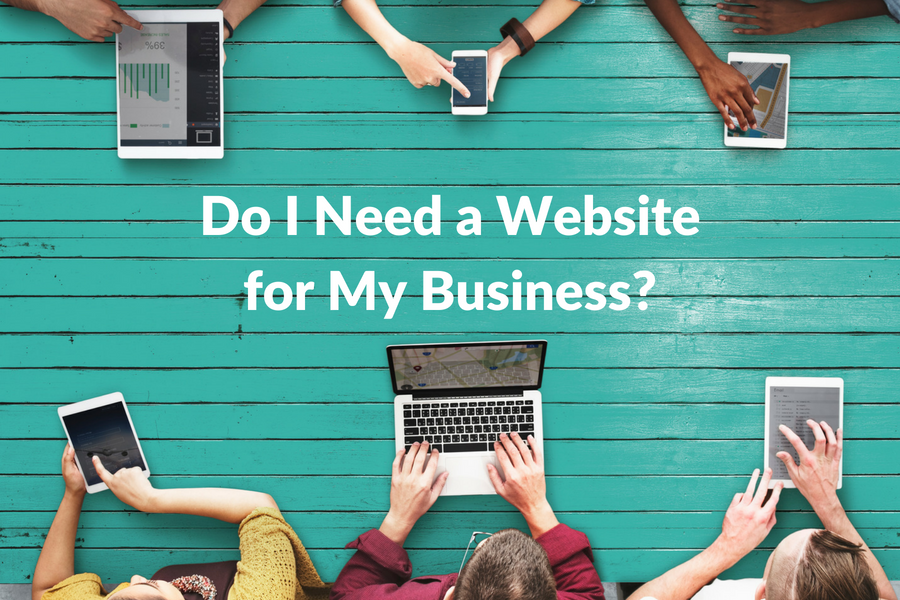 Why Every Business Needs a Website
"Do I need a business website?" This is a question that every upstart business, entrepreneur, and freelancer has asked themselves at one time or another.
It's easy to assume that any business owner – whether large or small – would jump at the chance to give their organization a digital presence and reap the many proven benefits. However, this isn't true in all cases. Surprisingly fewer than half of small and medium-sized businesses lacked an online presence in 2016.
But part of achieving success for a business or professional means being able to communicate your value proposition effectively, promote your products and services, and attract clients and customers. Whether the goal is to generate sales or simply build brand awareness, a website can be the perfect vehicle for achieving these goals. All business owners who want to take their business seriously should consider having and actively maintaining an online presence. So why the resistance to having a business website?
The Myth About Websites
Some businesses assume that only the biggest players in a given industry should have a website while smaller companies shouldn't bother. This myth stems from two major misconceptions about websites: how difficult they are to create and maintain, and whether they can be beneficial for a business owner or professional.
The digital age has broken down barriers for business people around the world – especially those with new or growing operations. Websites are faster, easier and more affordable to create than ever before. So many website design and development options are available to make having a professional and compelling online presence easy and within the grasp of anyone. Additionally, many websites sit on popular user-friendly content management systems like WordPress that make updating and adding content, like blog postings or photos, easy as pie for the average person, thereby allowing the website owner himself to maintain many aspects of his own website. Not only is having a website easier and more affordable than ever, it also provides a plethora of business benefits that are hard to beat.
Benefits for Small Businesses
"Why do I need a website for my business?" With so many startups and established companies competing for the same customers, a website can make the biggest difference for the person who is deciding between multiple options. An effective business website can help a new company differentiate itself in a crowded field, and can instantly enhance an organization's legitimacy.
An impressive website can allay or quiet concerns about a company's staff size, years in operation, and resources. Entrepreneur notes that a website is one of the tools that a small business can use to appear bigger and more alluring. But there are many reasons to have a website beyond just looking the part. Other benefits include:
Opportunities to Build a Brand: A website gives business owners the template they need to tell the world about their organization. Websites allow users to tell the story of their brand in a clear, compelling and beautiful manner.
Easy Methods for Increasing Traffic and Visibility: Getting noticed is often the hardest part for small and medium-sized businesses. With a website, business owners can optimize their content for a target audience and build a following quickly.
Affordable Methods to Increase Sales: Businesses often have to spend money to make money, but a website gives owners the ability to increase sales in a cost-efficient manner.
Additional benefits of having a website include the ability to advance business objectives and help an organization scale and grow. Whether it's promoting special deals, increasing the number of followers and brand advocates an organization has on social media, or even attracting customers to a physical location, a website can be a powerful multi-purpose tool.
Designing Your Website as a Sales Tool
Anyone who has ever asked themselves if they need a website for their business has probably also asked: "how should a business website be designed?" While every organization is different, the focus of any professional website should be promotion. Or in other words, the site should be a marketing-based sales tool.
The first thing most people focus on is having an attractive design. Admittedly, dull or low-quality visuals can cause users to click away and abandon without hesitation. But a complicated layout can also cause the same problem – this means that user-friendly and intuitive design choices are as important. As for content, it should capture the essence of the brand while also marketing the best aspects of its products and services, and ultimately helping serve the needs of its audience.
One important note to consider: When having a website designed and developed for your business, it's useful to remember all of the many and varied business and marketing benefits of having the website in the first place. That's why designing a website with conversion – and business objectives – in mind should be paramount for any business owner. Designers may miss this mark, but a marketing agency can design and create a website infused with critical marketing principles so that your website helps converts visitors into actual customers. Ultimately your website is a sales tool, and it should be designed thoughtfully as one.
Do I Need a Website if I Have a Facebook Page?
Some business owners may ask, "why do I need a website for my business if I have a Facebook page?" Though having a Facebook page in lieu of an actual business website may seem like a great free option, a Facebook page doesn't quite offer the same powerful perks that a full website does.
Possible Problems With Facebook for Business
Agora Pulse notes that Facebook pages can be tricky for businesses to maintain. If not enough posts are published, the page can seem like an empty wasteland. If too many posts are made promoting the business, users may begin to feel suspicious or even burnt out. That's not to say that social media doesn't play an important part. Building a community, getting feedback, and promoting special deals are all things that Facebook (and other social media platforms) can be great for. They're just not an effective substitute for an actual website that exists to tell the story of your brand, create a compelling user experience, and serve the needs of your users (and your business)! Facebook pages also do not support all the features a business needs to run its business.
So, Do I Need a Business Website? – It Never Hurts!
Any business owner can open their organization up to vast new opportunities with a dedicated digital presence. Small businesses in particular can benefit greatly from this simple, affordable and very effective business tool. In fact, having an effective business website can help level the playing field for smaller businesses competing against larger ones!
To find out more about website design and other digital marketing, contact Qore Interactive today!
Source list:
https://www.entrepreneur.com/article/272049
http://www.inc.com/replacemeplease1455908726.html
https://smallbiztrends.com/2013/08/b2b-small-business-websites-lack-call-to-action.html
https://www.agorapulse.com/blog/5-reasons-not-to-create-a-facebook-business-page